Someone asked about how I made the individual rings, so here's a posting explaining it. (side note: I've recently added InfoLinks to my blog. This should highlight certain words in green and display targeted advertising, feel free to click them if they interest you. ;])
First, take some wire (I use 1.6 mm Galvanised Steel, which is the wire used to make fences and can be bought from gardening/farming type shops), and wrap it around a metal rod. The larger the diameter the rod, the looser the chainmaille is going to be. For my vest I am using a 6 mm diameter rod.
Remove the wire from the rod and cut from the coil with clippers. There are many kinds available and most do the job.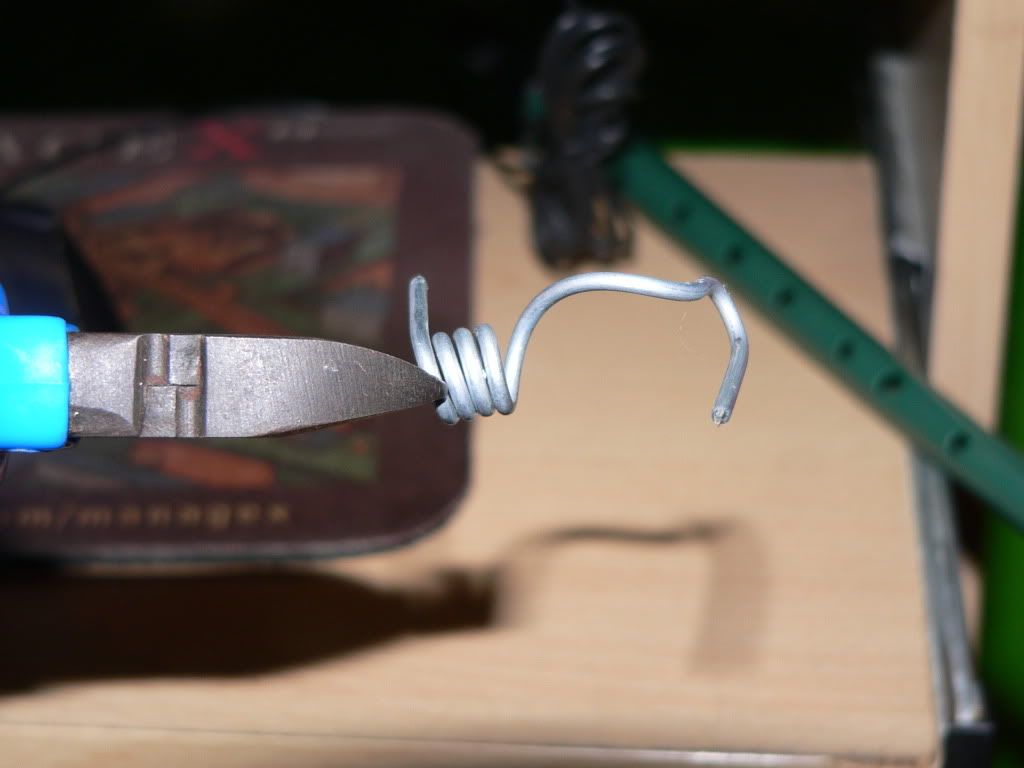 Now simply cut the coil into rings. Try and keep the cuts in a straight line. It takes a bit of practice but soon one gains the ability to create nearly perfect rings.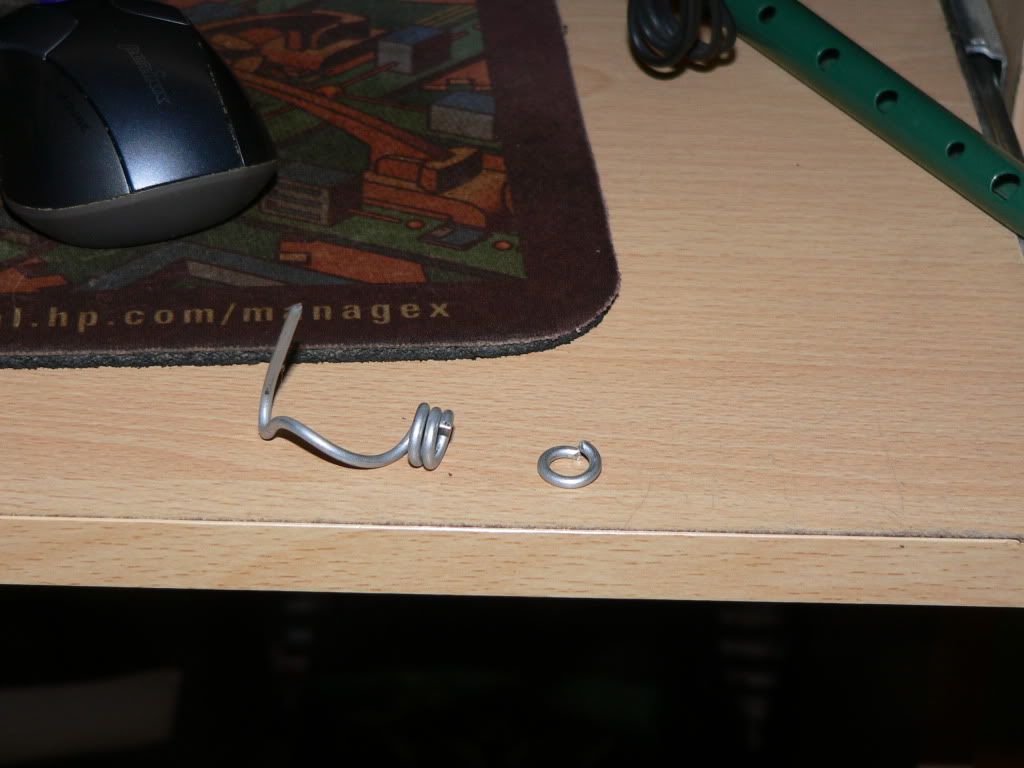 Tada! Doesn't look very impressive by itself, but when combined with others, it can look amazing.